Spring 2017 - Terry Hershey Community Presentation and Retreat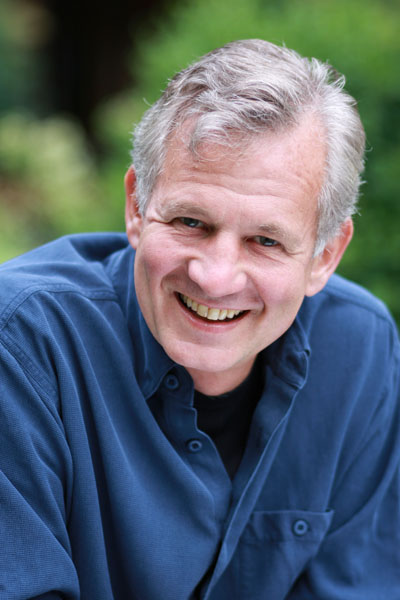 Everyone has a sanctuary, if only in our mind. Even if we can't name it, we know of its power. We need places to rest. To breathe. To refuel. To pay attention. To just be. And yet, we make choices — with our time and with our days — that are detrimental to our emotional and spiritual well-being.
Popular author and retreat leader Terry Hershey will visit the Franciscan Spirituality Center on April 28-29 for two events designed to help you be wholehearted and regain your balance and passion – in sanctuary. We invite you to attend one or both events.

Community Presentation: Rest. Renew. Live.
Replenish in a too-hurried, distracted and busy world.
April 28
Friday, 8:30-11:30 a.m.
Location: English Lutheran Church, La Crosse
Retreat: Finding Your Sanctuary
Create a space for grace in your life.
April 28-29
Friday, 5:30-8:30 p.m. and Saturday, 9-5 p.m.
Location: Franciscan Spirituality Center
Investment:
• Community Presentation: $35, includes continental breakfast CLICK HERE TO REGISTER
• Retreat: $95, includes dinner on Friday and lunch on Saturday
(Add an overnight stay and breakfast for just $45) CLICK HERE TO REGISTER
• Both events: $120 CLICK HERE TO REGISTER
Call 608-791-5295 to reserve your spot!

Terry Hershey is an author, humorist, inspirational speaker, ordained minister and dad. He divides his time between designing sanctuary gardens and sharing his practice of "pausing" and "sanctuary," to help us do less and live more. He is the author of 15 books, including Sanctuary: Creating a Space for Grace in Your Life, which offers permission to slow down and be gentle with ourselves in a world that demands more-bigger-faster. Most days, you can find Terry out in his garden–on Vashon Island in the Puget Sound—because he believes that there is something fundamentally spiritual about dirt under your fingernails.
Interview with Terry Hershey
When we don't say no, it gets said for us by default.
Terry Hershey–author, humorist, inspirational speaker, ordained minister and designer of sanctuary gardens­–knows this firsthand. When he was younger and a workaholic, it took a divorce to finally slow him down.
Now he's intentional about letting his soul catch up with his body. And he would like to invite the rest of us to do the same.
Terry will bring his life-affirming message about rest, renewal and our ingrained need for sanctuary time during two special events: a community presentation called Rest. Renew. Live. on April 28, followed by a retreat with the theme of Finding Your Sanctuary on April 28-29.
"It's oddly simple but difficult to do because we don't give ourselves permission to rest," he shared during a recent phone interview from his home on Vashon Island in the Puget Sound. "Permission is a big deal–permission to let go of all the stuff that depletes us; permission to honor the Sabbath; permission to be present."
We live in a world where we are bombarded daily with messages of more, bigger, faster. But we are meant to slow down. In fact, Terry said, "we are wired for renewal. It's in our DNA. We have something inside of ourselves, a resource available to us that renews, replenishes and grounds us."
And once we feel restored, we are reminded of what's important in our lives, he said. We embrace what we have and feel gratitude. Our hearts and our minds are open. We are wholehearted.
We all have a sanctuary, a place where we feel grounded and unhurried, where we find grace and healing, Terry said.
For him, it's the garden. But it's unique to every person, and it doesn't have to be perfect or exotic or a complete removal from life. It's not something to add to our already busy lives; rather, it's making space to just be.
Terry encourages people to attend either or both events, as each is a standalone event. He said his talk and retreat are for "anyone who feels like life is too full, anyone who has been in a conversation and wasn't really listening or, in turn, didn't feel heard, anyone who just wants to breathe."