Exploring Celtic Spirituality
Holy Wells and Thin Places: Celtic Spirituality for Our Time
with Carl McColman
August 17-19, 2018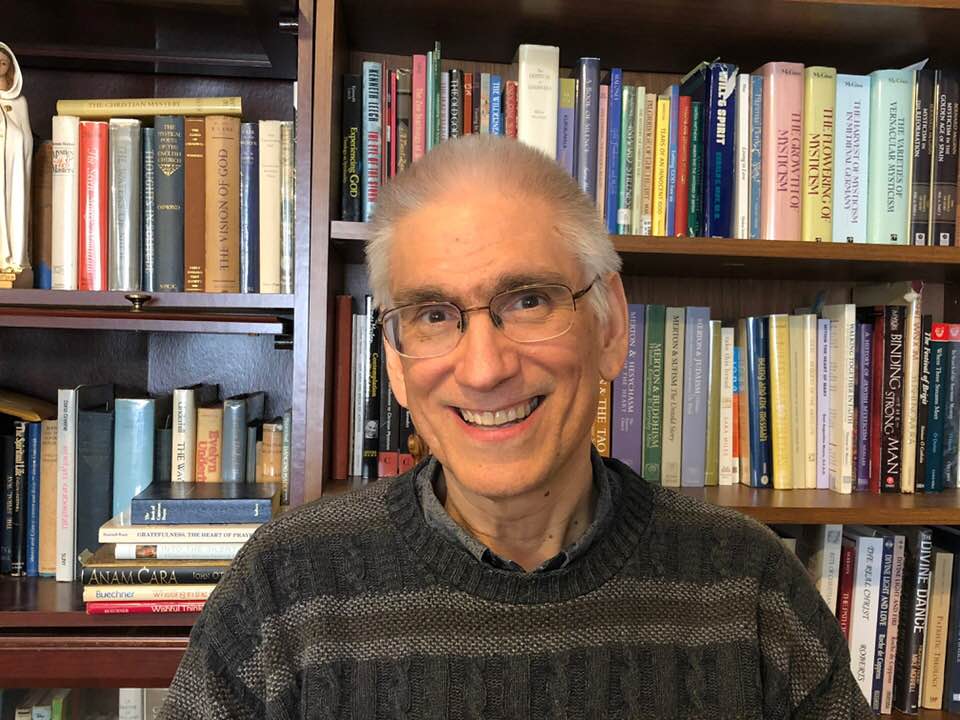 Anyone familiar with Celtic spirituality likely has heard the term "thin place." It refers to the places where the veil separating this world from the world of the Spirit is especially thin. These places can be found in the ancient holy wells, monastery ruins and stone circles that dot the Celtic lands of Ireland, Scotland and Wales. In these holy places, "you can almost hear the angels' wings," says Carl McColman, storyteller, soul friend and retreat leader.

But we also have thin places in our hearts, he says. Carl will visit the Franciscan Spirituality Center on August 17-19 to lead a weekend retreat to celebrate the wisdom of the Celts and explore these thin places within where we might feel closer to God.

Holy Wells and Thin Places: Celtic Spirituality for Our Time is an opportunity for anyone who feels drawn to the deep love of nature and the elements, the storytelling, the joy, the prayers and practices that are hallmarks of Celtic spirituality. The experience will balance reflection on the poetry, stories and songs of the ancient Celts with prayer and silence.

Carl, who traces his family roots to Scotland, has always felt an ancestral connection with Celts, but once he made his first trip to Ireland, "it was all over." He tries to get back as often as possible and has an infectious enthusiasm for the Celtic lands, saints and traditions that he is eager to share with retreatants. Celtic wisdom is for everyone. "Even if you aren't a Celt by birth, you can still be what we call a 'cardiac Celt'– a Celt of the heart," he says.

Much like Franciscan spirituality, Celtic spirituality emphasizes the beauty of creation and the need to live in harmony with nature. In fact, the book Saint Francis: Nature Mystic by Edward Armstrong suggests the early Franciscans may have been influenced by a monastic community in northern Italy founded by an Irish monk.

For the Celtic spirit, Carl says, nature is as a portal into the heart of God: "Celtic spirituality teaches us more godly ways to relate to creation and celebrates the beauty of the natural world." It's a message especially relevant today as we recognize that our environment has limited resources that we need to be good stewards of, rather than exploit, he says.
While all great spiritual traditions have their stories, Celtic spirituality is distinguished by "really beautiful stories with unique twists and turns that offer new insights into God's love," Carl says.

And humor.

One of his favorite stories tells of St. Brigid of Ireland, who was traveling with two of her sisters during Lent. They accepted an invitation to stay the night at the home of a pagan chief who served them pork for the evening meal. When the two younger sisters informed the chief that they couldn't eat the meal because of their Lenten fast, Brigid threw them out of the house. She then apologized for her sisters' lack of grace in accepting the chief's hospitality.

"The lesson," Carl says, "is that relationship is where spirituality happens. Relationships are at the heart of spirituality."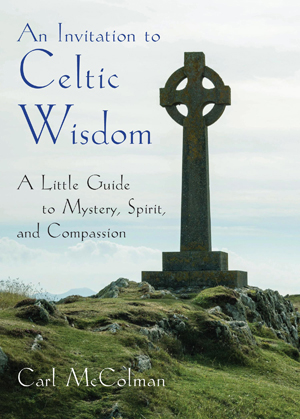 For more great stories and a taste of Celtic wisdom, click here to register for Holy Wells and Thin Places: Celtic Spirituality for Our Time. Full retreat, which includes two nights' stay, all meals and Saturday evening social, is $310; commuters pay $210 and enjoy Saturday lunch, dinner and social.
ABOUT THE PRESENTER:
Carl McColman is a contemplative writer, speaker, retreat leader, catechist and spiritual companion who lives near Atlanta. He is the author of several books, including "Befriending Silence," "Answering the Contemplative Call" and "The Big Book of Christian Mysticism." He is a life-professed Lay Cistercian (a layperson under formal spiritual guidance of Cistercian monks) affiliated with the Trappist Monastery of the Holy Spirit in Conyers, Georgia. He also received formation in the practice of Christian spirituality and contemplative leadership through the Shalem Institute for Spiritual Formation. His latest book, "An Invitation to Celtic Wisdom," will be published in November. Find more information at www.carlmccolman.net.