Q & A with Susan Pitchford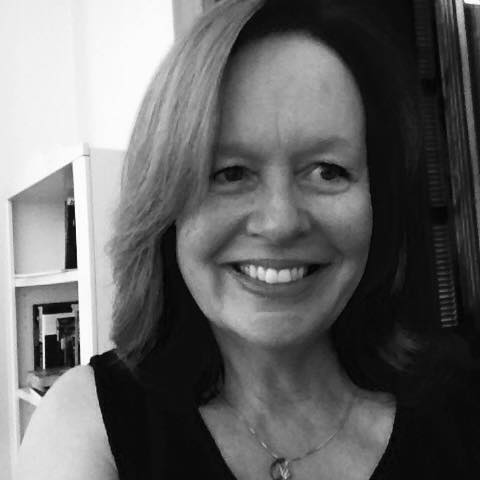 We are very excited that Secular Franciscan, author and sociologist Susan Pitchford will be at the Franciscan Spirituality Center on Saturday, April 28, for a daylong presentation. In advance of her visit, we asked Susan a few questions.
Q: The name of the talk is Francis and Clare of Assisi: A Spirituality of Poverty and Joy. What does poverty mean to you? And, for that matter, joy?
A: There's material poverty, of course. When it's chosen in response to God's call, it's a blessing, but when it's inflicted it's a terrible evil and we should fight it, remembering that God has a special love for the poor.
Franciscan poverty goes beyond limiting our material consumption, though it includes that. A good synonym for poverty is kenosis, or self-emptying, the poverty celebrated in that great hymn in Philippians where Jesus, though fully equal with God, doesn't grasp at that status but "empties himself." Poverty is the emptying of self: of ego, of the belief that I have in myself all the resources I need in life.
But poverty is not an end in itself; we are emptied so that we can be filled with God. That's where the joy comes in! Unlike happiness, joy isn't a function of circumstances. It can be ours in the midst of pain and rejection and death, because it's all about being immersed in the love and life of God. It's what life is for, and once we've found that, none of life's ups and downs can take it away. Poverty accelerates the process of giving up on external rewards and helps us focus; it shakes us until we are forced to search for what is unshakable. And those who seek, find.

Q: What does it mean to be "Franciscan"?
A: Probably every Franciscan would answer that differently! But for me, following Francis means loving Christ as passionately and as joyfully as he did. It also means paying close attention to the spiritual themes that Francis emphasized: the reconciliation of enemies; the rejection of worldly bids for wealth, status and power; celebrating God's creation rather than seeing it as something to be exploited for our own gain. And it means loving Lady Poverty as Francis did, because Christ chose her as his lifelong companion.
Francis spent his life alternating between periods of activity and contemplation, as Jesus did. So being Franciscan means working to find a balance between them as well. We can't carry out meaningful active ministry without the fuel of prayer. But prayer is an exchange of love between us and God, and that love is always going to bear fruit in the world.

Q: What are some of the challenges to living as a Franciscan in today's world?
A: Distraction is a big one. I firmly believe that holiness is largely a matter of focus: You find the pearl of great price, and you sell everything to buy it. The one consistent thread linking the lives of all the saints is this absolute refusal to be distracted from their pursuit of God. But the world is filled with seductions, with false promises of fulfillment in things that are not God. We are continually bombarded with messages about the idols that will grant our every wish: wealth, career success, the perfect family, the perfect stereo system. All of them will break our hearts in the end, but it's often hard to see that from here. We need focus.
Also, the challenges of living as Franciscans "in the world" are somewhat different from those faced by our sisters and brothers who live in community, in that the places where we live may not be set up to support our Franciscan or even our Christian vocations. In fact, some of us live in settings where Franciscan values are neither understood nor appreciated. Every version of Franciscan life has its own forms of poverty. By the same token, each form brings its own joys.

Q: Why is it important to follow the examples of Francis and Clare, especially in these times?
A: Every religious movement is in some sense an answer to the questions of its time. What has kept the Franciscan movement alive and strong for 800 years is that the questions to which Francis and Clare responded are still the urgent questions of our own time: How can we make peace between enemies? How can we live in harmony with the earth? How do we respond to growing gaps between rich and poor? Where is God when we suffer? We still face these questions, and the answers the early Franciscans offered are still good ones.
Clare is often overshadowed by Francis, but I think it's especially important that we learn from her. Clare was always a loyal daughter of the church. But she was also one tough woman, who constantly resisted the ways in which others, up to and including the pope himself, tried to define her life. She was the first woman to write a rule for a religious order, and the way of life she drew up for her community was a creative departure from the dominant model of the day (the Benedictine rule). She was unafraid, even as a teenager, to disappoint her family and choose her own path. And unlike everything we are taught to expect from life, Clare spent her long life in a tiny convent outside the protection of the city walls, much of it too sick to get out of bed. But in that confined place where one day must have seemed very much like another, she managed to live fully the abundant life Jesus promised. It's important that we not focus so exclusively on Francis that we miss the lessons Clare can teach us.

Q: What is one lesson or message you hope people take away from your talk? Or feel inspired to live out?
A: I hope people will catch a sense of the incredible power of God to redefine things. All the things that make us feel impoverished: our self-doubts, our worries about the people we love, our precarious careers and finances, and the fact that we often seem to be swimming against the social and cultural currents, not to mention our illnesses and grief, our disappointments in life and those we love—all of these are the raw material that God converts into holy poverty. And poverty is the way to go deeper into God, and deeper into joy—deeper into that Heart that is the very source of passionate love and joy. If we know that, then with St. Paul we can rejoice in all these things, knowing that when we are weak we are actually strong, because God's strength is brought to fullness in our weakness. Who could not fall hard and helpless for such a God as this?
Click here to register for this event.