St. Rose Complex Renovation
Renovations are underway at St. Rose Convent and the Franciscan Spirituality Center. The Franciscan Spirituality Center will continue to provide programming and services during renovation. No financial donations to the FSC will used to pay for the renovation work.
The Franciscan Spirituality Center renovations will include increased accessibility for people of all abilities, additional bedrooms—all private, with bathrooms—for program and retreat guests, expanded programming space, additional parking and updated technology. Additionally, the private, exterior courtyard will be enhanced and become an inspirational space for healing body and mind.
Sustainable design practices that are environmentally responsible will be used, including high-efficiency heating and cooling systems, low-consumption water fixtures, high-efficiency site lighting and sustainable building materials (high-recycle content). Existing features and materials will be re-used and incorporated into the new design, reducing the amount of new goods purchased.
Work at the Franciscan Spirituality Center is expected to be completed by fall 2021.
In the meantime, guests may visit us at our temporary office at River Crossing Square, 500 Second St. S., Suite 201, downtown La Crosse, Wisconsin.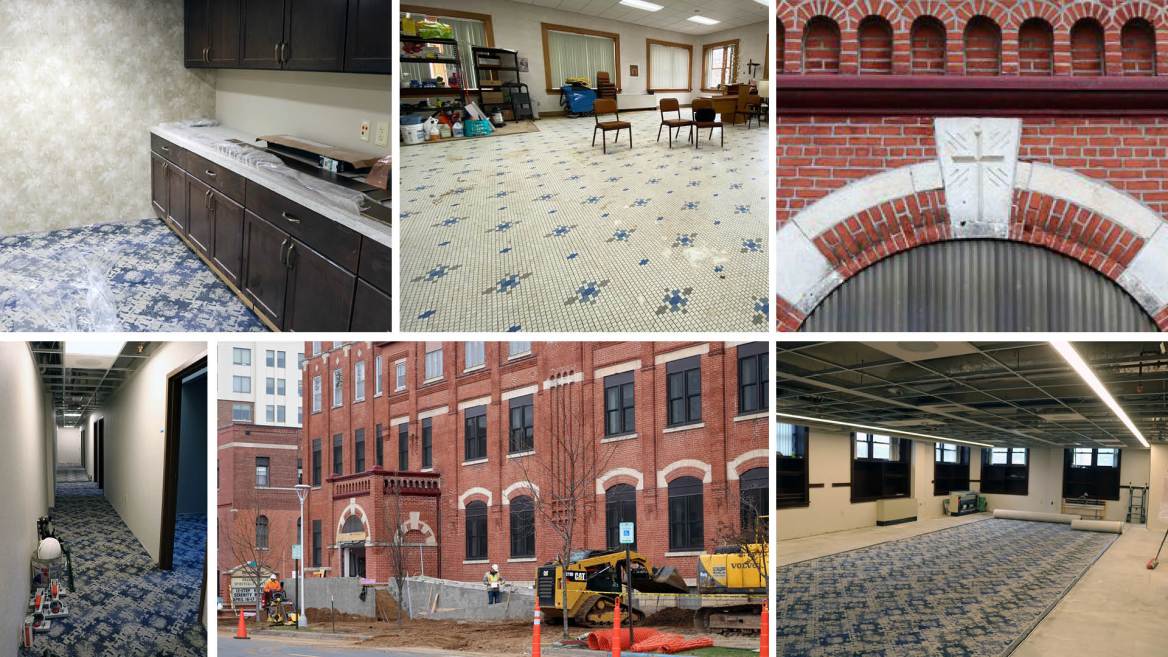 To follow renovation progress at FSPA.org, please click here.