Community Mural - Celebrating Christmas at Greccio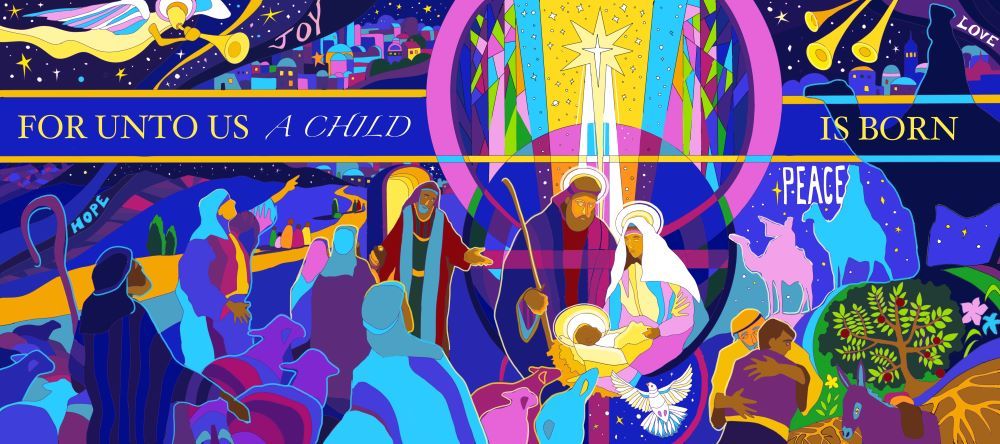 Join us for a community painting event!

DECEMBER 4-15
Open Monday through Friday, 8:30 a.m.-4 p.m.; additional hours: Mondays and Thursdays, 5-7 p.m.
Investment: Free
Registration is not required; please attend as you can.
As part of the Celebrating Christmas at Greccio series of events, we offer this community painting experience. This 12-by-5-foot mural is a paint-by-number scene created by artist Paul Oman of Drawn to the Word. The theme is "For Unto Us a Child is Born." As we reflect on St. Francis setting up the first Nativity scene 800 years ago, we will create our own vibrant version of this profound biblical event, featuring Mary, Joseph and the infant Jesus, surrounded by shepherds, Wise Men, angels and the Holy Spirit in the form of a dove. People of all skill levels and ages are invited to participate. Groups are welcome to come and paint together. All supplies will be provided.