Overcoming Challenges With Grit and Grace
March 16 (Saturday, 8:30 a.m.-3 p.m.)
This event take place at Mary, Mother of the Church, 2006 Weston Street, La Crosse


Sponsored by:





In celebration of International Women's Day, Women's History Month and all women who have faced obstacles and ordeals yet persevered, kept the faith and emerged more resilient, we have planned this special conference.

Registration is now open. Please click here.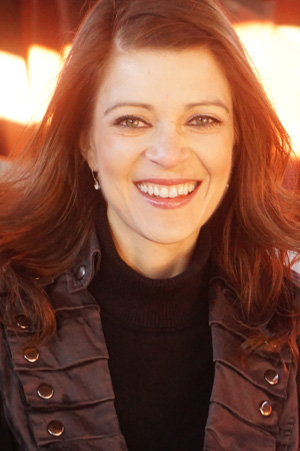 Keynote speaker will be Sarah Thebarge, San Francisco-based author, physician assistant and inspirational speaker. Sarah spent years training to become a physician assistant, hoping to use her skills to help patients heal. Then, at age 27, when she was diagnosed with breast cancer, Sarah began her own personal journey of pursuing wellness for herself. She realized that wellness is an even higher ideal than healing, because it's possible to be healthy (disease-free) in your body but not well in your heart, mind and soul. And it's possible to be dealing with health issues and yet still find wellness deep inside. In this talk, Sarah will share helpful practices for becoming truly, deeply well in every area of your being.

ABOUT SARAH:
Sarah studied medicine at Yale School of Medicine and journalism at Columbia University. She has practiced international medicine extensively and started a clinic in Kenya for children who lost their parents to AIDS.

Sarah's first book, The Invisible Girls, is a memoir that weaves her story of nearly dying of breast cancer in her 20s together with the story of a Somali refugee family she met on a train in Portland, Oregon, as she was recovering from her cancer treatments. Her latest book, WELL, details the time she spent practicing medicine at a hospital in Togo, West Africa, which the United Nations ranked the "least happy country in the world." In WELL, Sarah uses medicine as a metaphor for how each of us can help to heal our beautiful, broken world.

ALSO FEATURING TALKS BY: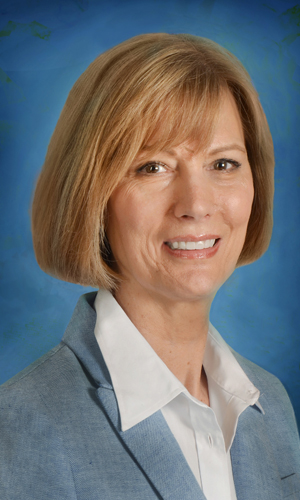 ELIZABETH LEWIS
Elizabeth Lewis calls herself an "accidental artist." The Mequon, Wisconsin-based stress resilience teacher, motivational speaker and personal development/spiritual coach, teaches healing art programs and has exhibited her fiber and mixed media work throughout Wisconsin and nationally in museums, galleries and juried shows.

While the process of creating art has been transformative in her life, Elizabeth had been on a different career path before a car accident 32 years ago upended her life, resulting in temporary paralysis and a traumatic brain injury. Her medical team considered her 30 percent permanently disabled and unlikely to function beyond a sixth-grade level ever again.

Years of therapy and rehabilitation followed. While she calls brain trauma a "lifetime issue" and still cannot remember two years of her life, Elizabeth has found a gift and a sense of purpose where others might have been stuck in a cycle of pain, self-pity and anger.
"I never once thought to say, 'this isn't fair' or to ask 'why me?'" she wrote in a book chapter about her experience. When asked how she could maintain such a positive attitude in the face of so much loss, she said, "Now, with some hindsight and distance, I realize I was so grateful to even be alive."

She has since built a career of helping others feel the same sense of abundance and gratitude, and she attributes her Franciscan Catholic faith with helping her to see the big picture. "I know my work is what I am meant to be doing," she said.

Before the accident, Elizabeth had been preparing to attend graduate school for creative writing. Additionally trained in music and costume design, the accident also robbed her of the ability to play the violin and piano. She had always enjoyed making clothes, but when that became a challenge during her recovery, her husband signed her up for a quilting class.

A love of fiber art emerged, as well as firsthand knowledge of the healing power of art. Many of her pieces incorporate painting and textiles. Through her workshops, she guides others in making grief masks, family mandalas, fabric-mâché soul bowls, essence trees and more for self-discovery and spiritual connection. The process of creating art can help people reduce stress, pain, anxiety and fear, she says. "It gets your brain out of the way. You can express something deeper than words."

By sharing her story, Elizabeth hopes others will realize, "Wow, If she can do it, anyone can."

***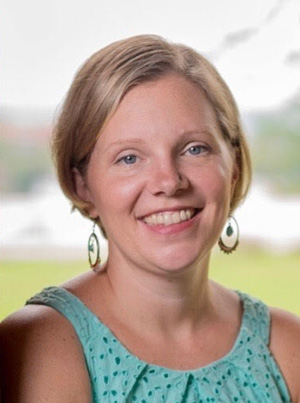 TARA SHILTS
It's tempting to connect the dots between Tara Shilts' personal life and her professional ministry.

This Onalaska mother of two is a hospital chaplain who recently starting working with pediatric and inpatient behavioral health patients. It is a deeply spiritual ministry, Tara says, and she's grateful to be involved in the healing of people.

But she's also spent several years on the other side, as the mother of a patient. One of her young daughters has significant mental health challenges related to early childhood epilepsy. Working at a hospital doesn't make the struggle at home any easier. Finding the right resources and navigating the health care system is still frustrating and time-consuming. And, as anyone who has an ill family member can tell you, the whole family is affected.

"Part of the grit comes in learning how to communicate with my husband," Tara said. "We have to be a team."

Her goal in sharing her story is to normalize others' experiences. "I hope people feel less alone and energized for their own battles," she said, adding that we are all "looking for those moments when grace breaks through."

A chaplain's job is to connect people to their own faith. Tara has relied on her own "incredible church community" and belief in "the wholeness to come – that one day we all will be whole and well" to sustain her through the tough times. She also tries to carve out opportunities for self-care, whether that is her book club, yoga, time outdoors or writing sermons, a favorite activity that she concedes might not be on everyone's list.

When the lines between home and work blur, Tara draws on her ability to empathize and listen without judgment.
"God has given me the life experience to share my gifts for this ministry and, in turn, this ministry has helped me with my daughter," she said. "It gives me hope."

***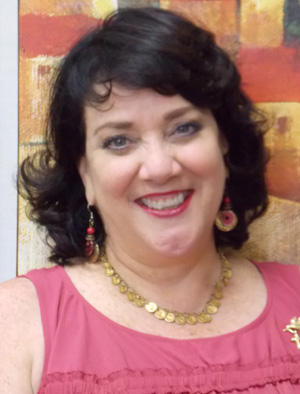 MELINA GARCIA
When Melina Garcia of Brooklyn Center, Minnesota, met her now-husband 14 years ago, she felt as if her prayers had been answered. "We are each other's BFF," she said. "We laugh every day. We have so much fun together."

But the couple's commitment to one another and their trust in God has been tested in ways that your average married couple hasn't had to face.

After relocating to Minnesota from Illinois for a fresh start, Melina joined a Mexican folklore dance group led by Severo. Theirs was an old-fashioned courtship, and Melina's father, despite being aggressively treated for cancer, was able to walk her down the aisle in May 2008.

In 2013, Severo started what Melina refers to as "the terrifying experience" of applying for his permanent visa. "People don't realize what is all involved. Living in the shadows, living in fear, is a true thing," said Melina, who is a first-year participant in the FSC's Spiritual Direction Preparation Program. She hopes her story helps educate people about the divisive topic of immigration.

Severo, who came to the United States from Mexico in 1997 in search of a better life, had wanted to fix his status for some time. Melina, who was born in the U.S., was supportive but also felt overwhelmed and afraid. She feared that he would be exposed if the process didn't turn out in their favor.

"Severo would automatically have to return to Mexico for 10 years before re-entry would even be considered, so as his spouse, I had to apply for a 'hardship waiver' to waive the 10-year requirement. If his waiver or visa were denied, obviously, I'd have to go with him," Melina said. "We'd lose our home, our jobs, health care – that is how scary and serious it was. I really had to turn to God."

Melina couldn't believe that God's will was to send them to Mexico, but learning to trust was at times a struggle, she concedes. It was also a test of her humility to accept so much help and support from others.

The process involved stacks of paperwork in which she had to document, among many other things, her family medical history and the couple's complete financial history, collect letters of recommendation and explain what her husband meant to her and how she would be affected if his visa or the hardship waiver were denied. "I felt like an attorney, preparing my case to keep an innocent man off Death Row," she said.

After two years, thousands of dollars, countless hours of prayers and a stressful week in violence-plagued Juarez, Mexico, permission to stay in the country was finally granted. This past summer, after a three-year waiting period, Severo became eligible to pursue citizenship. It'll take more time and more money, but they are prepared to take the next steps together in this journey.