Overcoming Challenges With Grit and Grace
NEW DATE * NEW FORMAT
January 16, 2021 (Saturday, 8:30 a.m.-3 p.m.) via Zoom videoconferencing.

Investment: $50 per person. Please click here to register.
If you registered before we had to postpone, we will transfer your registration. If you are unable to attend on this new date and would like a refund, please call 608-791-5295.
Sponsored by Gundersen Health System and Rotary Works Foundation.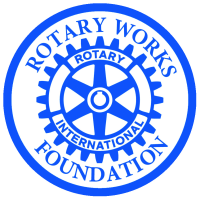 Please join us for this special conference to celebrate all women who have faced obstacles and ordeals yet persevered, kept the faith and emerged more resilient.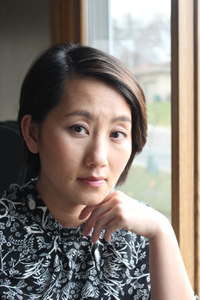 Kao Kalia Yang, a Hmong-American writer, teacher and public speaker based in Minneapolis, will be the keynote speaker at our second annual celebration of inspirational, resilient and spiritual women.
Kalia will reflect on her spiritual journey into writing. She comes from a people who are new to what is written; a long time ago, the Hun Chinese outlawed the Hmong written language. The women and girls tried to hide it in their clothing. Hmong women are celebrated the world over for their embroidery, but few know it was once a vessel for their stories, histories and lived experiences. Kalia's talk will address the questions: What does it mean to reclaim something that is no more, in an entirely new language, in a new land? and How does her own journey help situate herself in the pains and sorrows of others, and speak to their fears and faith?
ABOUT KAO KALIA YANG
Born in the refugee camps of Thailand to a family that escaped the genocide of the Secret War in Laos, she came to America at the age of 6. She has earned degrees from Carleton College and Columbia University, and is the award-winning author of The Latehomecomer: A Hmong Family Memoir (Coffee House Press, 2008) and The Song Poet (Metropolitan Books, 2016), which has been adapted into an opera by the Minnesota Opera and will have its premiere in spring 2021. She recently debuted her first children's book, A Map Into the World (Carolrhoda Books), and a co-edited collection titled What God Is Honored Here?: Writings on Miscarriage and Infant Loss by and for Native Women and Women of Color (University of Minnesota Press). Her second children's book, The Shared Room (University of Minnesota Press), and a collective memoir about refugee lives, Somewhere in the Unknown World (Metropolitan Books), were published in 2020.

"My grandmother Youa Lee used to say, 'Surrounded by wisdom, without the experience, you won't know how to use it.' At 39 – 17 years after her passing – I'm only learning still of the depths of the words she left behind, the model of living she so generously shared, and the love that remains ... even when someone is gone." - Kao Kalia Yang
Our day also will include talks by three local women whose powerful stories offer lessons for all of us.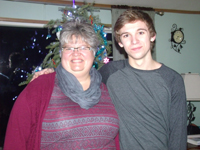 Lisa McCormick of Tomah
As the parent of a sex trafficking victim, Lisa has made it her life's purpose to share her family's story so others understand the dangers of trafficking and how easily our vulnerable children can get caught up in it. Lisa's son, Jeffrey, was recruited into a sex trafficking ring out of Madison and exploited until his death, at age 17, in September 2016. Her faith and her desire to spare other families the tragic consequences of trafficking, drug addiction and bullying put her on the path of advocacy. She frequently speaks to schools, churches and other groups on how to recognize and help at-risk youth. She is a member of the Wisconsin Anti-Human Trafficking Advisory Council and is featured in the Wisconsin Department of Children and Families documentary film about youth sex trafficking in Wisconsin. Lisa walks alongside parents, grandparents, caregivers and all others, giving hope that they are not alone in this journey.
"Since I began this journey of educating others on the topic of sex trafficking, I have come to realize that many people think it is not important to learn about something until it directly affects them. So many of us today just think that human trafficking does not happen in this area, so why worry about it. Well, I am here to tell you that it is happening here and it is happening to our youth – our future. My journey through my son's drug addiction, running away, sex trafficking and death has taken me through some of the roughest storms that a person should endure and all the while testing my faith. Trusting in a God that could take away my son, yet also give me the hope and strength to continue fighting for him and others like him, is the fuel that keeps me going. Together, each one of us can touch a life with our knowledge and experiences. Today, I hope to be a small part of that." - Lisa McCormick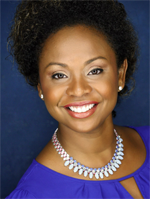 Carolyn Bostrack of the La Crosse area
Carolyn is a fierce mother of three, corporate leader, author (F.I.E.R.C.E: Transform Your Life in the Face of Adversity, 5 Minutes at a Time!), motivational speaker and life and business strategist. Carolyn's life story is one of personal and professional transformation. From standing in a food line at the Salvation Army to earning her doctorate, Carolyn's life purpose is to provide hope and inspire people to move from fear into focus. As she writes on her website: "While my past has a permanent stamp on my life, it doesn't define me. My past trauma and abuse has positioned me to develop and leverage my grit so that I can serve other women who want to transform their lives, too."
"We can only ask ourselves to be better than we were the day before. The next five minutes are a new five minutes that belong to no one else but you." - Carolyn Bostrack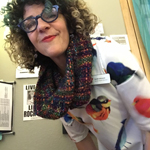 Sarah Johnson of Winona
Sarah is a licensed professional counselor and has more than 25 years of experience working in the prevention, youth development and counseling fields. She is the mental health director at the La Crosse Area Family YMCA and will be speaking as a human being who happens to be a mental health professional. Incorporating some mindfulness practices into her talk, Sarah will share about what led her to integrate mindfulness into her professional and personal life and the profound impact it has had on her quality of life.
"I am thrilled to have the opportunity to come together with others to talk about what it means to be a human in this beautiful and sometimes awful world of ours. I'm excited to share the story of my journey through tough stuff that has helped me to be more mindful, accepting and flexible – and ultimately happier." - Sarah Johnson