Together on Our Way: Becoming Trauma-Informed Faith Communities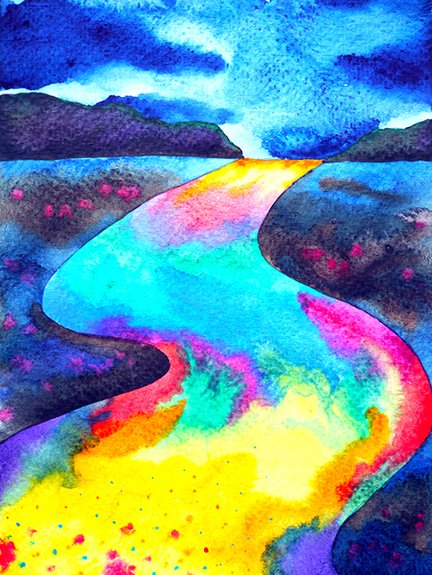 June 1-17 via Zoom
Keynote – June 1, 6-7:30 p.m. (CDT)
Tracks (1-5)- Tuesdays and Thursdays in June, 8:30 a.m.-3:30 p.m. (CDT)

Investment: $35 for each track, which includes the keynote evening.

GROUP DISCOUNT: 20% for groups of five or more from your organization.
Please call 608-791-5295 to register your group.

We each experience adverse events differently. When an event overwhelms a person so much that coping is not possible, it becomes traumatic and oftentimes people experience guilt, shame and an inability to trust or reach out for help. People frequently seek out a faith community to find hope, peace or healing. Many of us bring past or current trauma in hopes that our pain will be comforted.

Together on Our Way: Becoming Trauma-Informed Faith Communities will help equip faith leaders to foster individual and collective healing by raising awareness on Adverse Childhood Experiences (ACEs), trauma and how leaders and communities can walk together with someone on their way to wholeness. This is a unique opportunity to learn from local individuals and organizations who have already implemented trauma-informed care into their practices. Sessions will provide insights into the following aspects of trauma-informed care:
Safety: Creating spaces and communicating in ways that ensure safety and hospitality.
Emotional Regulation: Providing tools and techniques to help individuals and groups de-escalate when meetings, events or life situations become traumatic, intense or overwhelming.
Connection: Cultivating ways for people to connect to one another and the community through empathy, listening and building trust.
Other sessions will be experiential and will provide material and resources for trauma-informed preaching, liturgy and self-care for clergy and faith leaders who experience burnout or secondary trauma.
Thank you to the La Crosse Community Foundation for its generous financial support of this conference.

KEYNOTE:
There Is a Balm: Faith Communities, Trauma and Their Call to Respond
June 1
Tuesday, 6-7:30 p.m. (via Zoom)
Presenter: The Rev. Dr. Frederick Jerome Streets
(Note: This virtual keynote is included with your registration of any of the five tracks. Click here for more information.)
Faith communities can play a crucial role in recognizing trauma and creating spaces that support the healing of trauma experienced by individuals and communities. How can our faith communities respond to that call? Join us as we examine the biblical understanding of offering balm and providing hospitality to those whom we serve. The evening will include prayer, study and lecture, and will serve as the basis for the entire Together on Our Way series.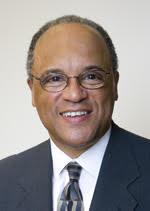 Frederick (Jerry) Streets served as the Yale University chaplain and senior pastor of the Church of Christ in Yale. He is a member of the founding faculty of the Harvard Program in Refugee Trauma, which offers a Global Master's Certificate training program for people from across the medical and mental health fields who are assisting those around the world who have been traumatized by war and natural disasters. Additionally, he was a Senior Fulbright Scholar at the University of Pretoria in South Africa, where he taught in the Department of Practical Theology and explored the intersection of religious, social welfare and medical institutional outreach services to those infected and affected by HIV and AIDS. He is a chaplain-in-residence at the annual Samuel De Witt Proctor Institute for Child Advocacy Ministry of the Children's Defense Fund, where he offers daily meditations and facilities discussions on the needs of children and offers pastoral support to participants. A native of Chicago, he has been nurtured by several faith traditions including the Progressive Baptists, American Baptists, Roman Catholic Church and the United Church of Christ. He serves as senior pastor of the historic Dixwell Avenue Congregational United Church of Christ in New Haven, Connecticut, a multicultural church, founded in 1820, and the oldest African American congregational church in the world.

Preconference Session – ACEs and Trauma 101
As a prerequisite, each participant is asked to attend (virtually) a free, introductory session focused on ACEs and trauma so that all will have shared language prior to the conference.

Prerequisite session options (choose one):
May 11, 8-9:30 a.m. click here to register
May 13, 6-7:30 p.m. click here to register
May 17, 8-9:30 a.m. click here to register
May 19, 6-7:30 p.m. click here to register

TRACK 1: WALKING WITH YOUTH
June 3, 8:30 a.m.-3:30 p.m.
8:30 a.m. – Welcome – Jean Pagliaro
9 a.m. – Cultivating Safe Spaces – Dr. Jennifer Kleven
10:30 a.m. – Addressing Grief and Loss With Youth – Trish Johnson
1 p.m. – Creating Meaningful Connections – Nathaniel Coleman
2:30 p.m. – How Youth Leaders Can Foster Emotional Regulation Skills – Greg Lovell

TRACK 2: WALKING WITH ADULTS
June 8, 8:30 a.m.-3:30 p.m.
8:30 a.m. – Welcome
9 a.m. – Creating an Atmosphere of Safety – Jackie Richter
10:30 a.m. – Accompanying Adults During Times of Crisis and Trauma – Marcia Baumert, FSPA
1 p.m. – Practicing Empathy for Meaningful Connection – Steve Spilde and Deb Hansen
2:30 p.m. – Burnout and Secondary Trauma: Addressing Self-Care and Recovery for Faith Leaders – Deb Murray

TRACK 3: WALKING WITH OUR CONGREGATIONS
June 10, 8:30 a.m.-3:30 p.m.
8:30 a.m. – Welcome – Roxanna Foster
9 a.m. – Implementing Trauma-Informed Preaching, Rituals and Worship – the Rev. Leah Rosso
10:30am – What Happened to You vs. What's Wrong With You: Welcoming All Into Our Faith Communities – the Rev. Alison Hendley
1 p.m. – Becoming a Trauma-Informed Faith Community: One Congregation's Story – Amanda Hodge
2:30 p.m. – Experiential, Trauma-Informed Ritual/Liturgy – Leah Rosso, Alison Hendley and Amanda Hodge

TRACK 4: WALKING WITH STAFF/PERSONNEL
June 15, 8:30 a.m.-3:30 p.m.
8:30 a.m. – Welcome – Stacy Shapiro
9 a.m. – Creating Emotionally Safe and Responsive Work Environments – Cathy Anthofer-Fialon
10:30 a.m. – Becoming a Trauma-Informed Supervisor – Dr. Gregory Williams
1 p.m. – Being Seen and Heard: Making Meaningful Connections With Staff – Jen Schlegel
2:30 p.m. – Not Just Team Building: Cultivating Authentic Staff Relationships – Sarah Johnson

TRACK 5: WALKING WITH THE COMMUNITY: LOCAL ORGANIZATIONS THAT ARE MAKING CHANGE TOGETHER
June 17, 8:30 a.m.-3:30 p.m.
8:30 a.m. – Welcome – Sarah Hennessey, FSPA
9 a.m. – Community Connection: Safe Families for Children – Tracy Trussoni and Lila Barlow
10:30 a.m. – Community Connection: Better Together – Lacie Ketelhut
1 p.m. – Community Connection: La Crosse Area Mentorship Program – the Rev. Dave Konkol and Liz Arnold
2:30 p.m. – Community Connection: Hope For The Day/Sip of Hope – Allison Herman and Matt Fuchs