30th Anniversary Annual Conference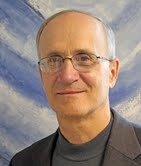 Click here to download a conference poster.
Living Your Life as Spiritual Practice
May 1-2, 2015
Keynote speaker: Thomas Ryan, CSP
Additional presenters: Bishop April Ulring Larson, John McHugh, Tom Roberts
What does it mean to live your life as spiritual practice?
For our 30th Annual Conference keynote speaker Thomas Ryan, CSP, it means deepening your relationship with God through the life you are actually living, no matter what your calling. It means taking a holistic approach to spirituality: to recognizing that your physical, emotional and mental well-being is directly related to your spiritual growth. It means seeing friendship and family life, exercise and play, as well as prayer, fasting and service, as disciplines of a spiritually healthy life.
Father Tom, author, international retreat leader and director of the Paulist North American Office for Ecumenical and Interfaith Relations in Washington, D.C., was awakened to this holistic approach to spirituality after a sabbatical to India 20-plus years ago and through his study of Hinduism, Buddhism and Islam. After returning to the States, he trained to become a certified Kripalu yoga teacher and began offering his first classes integrating Christian meditation with the practice of yoga at a New York City church.
Born and raised in Minnesota, Father Tom is a poet and self-described lover of the outdoors, and the author or co-author of 14 books about spirituality and the video Yoga Prayer. He has a deep passion for Christian unity and interfaith dialogue and understanding, and his travels and experiences have taught him to embrace the gifts offered by other religions and spiritualities when it is helpful in one's personal journey of faith.
His Saturday keynote presentations will include practical ways of integrating the emotional, physical and intellectual aspects of our busy and changing lives into a relationship with God. He'll help us see the connection between our hunger for physical fitness and our hunger for spirituality, how hearing each other's emotional burdens can be a healing and saving process, how we can use our body in prayer, and how orienting our soul's attention toward God can happen in informal, as well as formal, ways.
---
SCHEDULE
On Friday, May 1, at the Franciscan Spirituality Center: This milestone conference begins with a prayer service in the historic Mary of the Angels Chapel. Participants choose two of four breakout sessions. Our day concludes with a social and book signing with Thomas Ryan, CSP, from 4:30-6 p.m.
On Saturday, May 2, at English Lutheran Church, La Crosse: Thomas Ryan, CSP, will present his keynote presentation, Living Your Life as Spiritual Practice. Lunch is included.
Friday breakout sessions: (Choose 2)
When Outer Became Inner: The Beginnings of Contemplative Consciousness
Presenter: Tom Roberts
The writings of Julian Jaynes on the evolution of the mind have gained greater interest as our understanding of neurobiology has expanded. His work highlights the monumental shift in the evolution of human consciousness, which allows us to look within for the divine wisdom that is inherent in all of us. In this session, Tom will trace the shift in consciousness toward the contemplative mind in spiritual teachers from Jesus to the Buddha. He also will explain why this is important in resisting the lure of religious fundamentalism today.
Gospel Spirituality in Spiritual Direction
Presenter: John McHugh
As a spiritual director, have you ever listened to someone's story and wished you could recall a passage from the Scriptures that might offer some comfort or focus? Join John McHugh as he explores some of the Gospel stories that he has found beneficial in the context of spiritual direction. This session builds upon the introduction to the Scriptures that John leads in the FSC's Spiritual Direction Preparation Program.
We Can Be Spiritual AND Religious
Presenter: Bishop April Ulring Larson
Some have suggested that you are either "spiritual" or you are "religious." You are a member of a church, or you follow your own spiritual practices. April Ulring Larson would say she is "religious." But she also identifies with "spiritual" because she places high value on basic spiritual disciplines such as prayer, Scripture study and spiritual direction. "These practices shape my daily walk, my life as a member of a congregation, and my identity as a member of the Body of Christ," she says. In this presentation, Bishop Larson will show why a personal spirituality is essential to be religious.
Yoga for Christians: Addressing the Fears, Experiencing the Possibilities
Presenter: Thomas Ryan, CSP
Father Tom, a certified Kripalu yoga instructor, has been integrating yoga with Christian meditation and communal prayer for more than two decades. Yoga, a 3,000-year-old spiritual discipline that offers a way to pray with the whole body, is not just "from the shoulders up," he says. In this session, Father Tom will discuss some of the questions, fears and concerns Christians may have about practicing yoga. He also will offer an experience of standing yoga prayer.
Please call 608-791-5295 or click on our Program and Retreat Calendar to register.
Full Conference (Friday and Saturday, includes lunch on Saturday): $95
Friday only: $60
Saturday only (includes lunch): $75
Optional: Stay overnight at the FSC for just $42 per night.
Payment in full is due with your registration. All rates include a nonrefundable $20 deposit. Refunds will be given if you cancel at least 48 hours prior to the start time of the event.
Financial assistance and student discounts are available to attend this conference through the Mary Kathryn Fogarty Endowment Fund. Please call Laurie Swan at 608-791-5279.
You also may download and print out a registration form by clicking here.