About the Franciscan Spirituality Center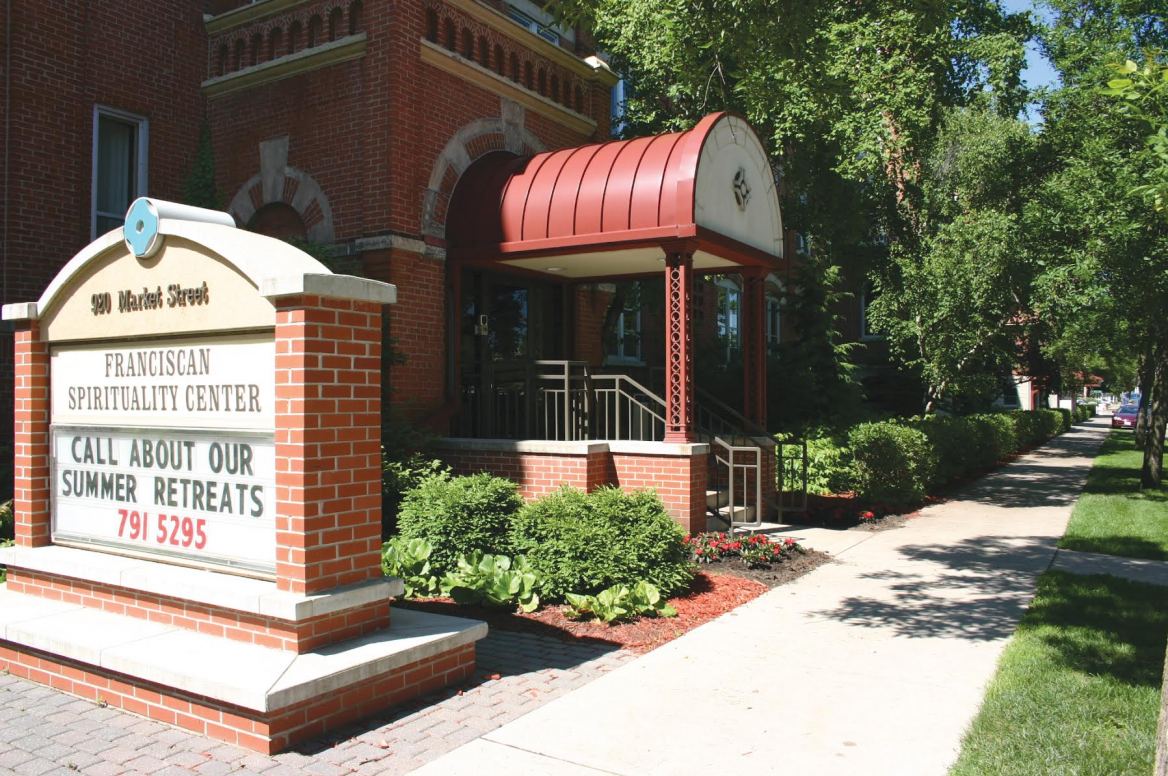 The Franciscan Spirituality Center is rooted in the Franciscan tradition of hospitality, simplicity and Gospel values. We welcome people of all faith backgrounds and traditions to find rest and renewal at either our main site, set within the historic St. Rose Convent in charming La Crosse, Wisconsin, or at one of three cozy hermitages on the edge of woodland just outside the city limits.
Located at 920 Market Street, we are within walking distance of the Mississippi River, scenic bluffs and valleys untouched by glaciers in the last ice ages, and numerous walking and biking trails.
Our neighbors are Mayo Clinic Health System and Viterbo University. Our guests have access to the stunning, Romanesque-style Mary of the Angels Chapel in St. Rose Convent, where the Franciscan Sisters of Perpetual Adoration offer prayers 24/7.; a well-stocked lending library and our fabulous Sophia Bookstore.
We welcome individuals or groups who are seeking a quiet place for meetings, prayer or community support, and offer personal presence to everyone on their sacred journey seeking a just and peaceful world.
Services at the Franciscan Spirituality Center:
Spiritual Direction (group and individual)
Spiritual Direction Preparation Program (SDPP)
Meeting Rooms
Programs and Retreats
Body Movement Classes
Silent Retreats
Annual Spring Conference
Lending Library
Sophia Bookstore

Visit our Programs & Retreats Calendar to find out what is happening at the FSC today!