Silent Retreats and Weekends of Solitude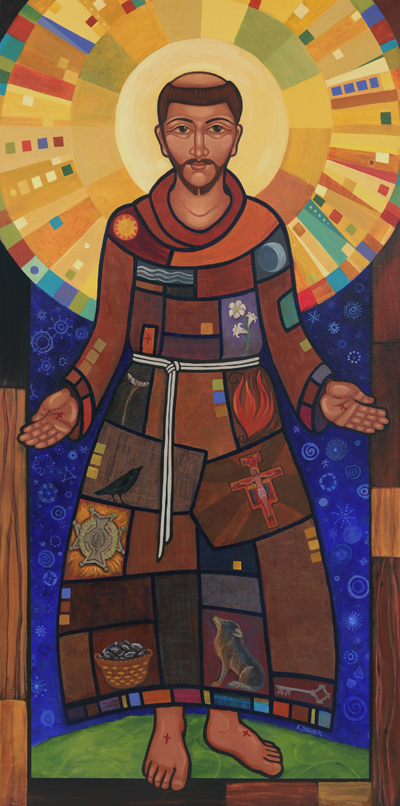 So often we hear that people would like to get away for an extended retreat but just can't work into their schedule. Or they are intrigued by the idea of a silent retreat but need an introduction to the process.
We offer Franciscan Days of Solitude each month, and several Weekends of Solitude and Six-Day Silent Directed Retreats throughout the year.
Please click here for our program schedule.
We invite you to take a break from the busyness of life and routines to enter into deep silence. In our peaceful, welcoming environment, you will find an opportunity for rest, reflection and discovery. Each day, you'll meet with a trained spiritual director who will listen to you with compassion and understanding, and encourage you to connect with the Sacred and your own inner wisdom.
FREQUENTLY ASKED QUESTIONS
1. What is a typical day like?
Meals and your daily visit with your spiritual director are the only "typical" parts of your day. The rest of your day is determined by your unique, individual needs. Retreatants often spend time reading, journaling, walking and engaging in yoga, meditation or artistic expression. Our need for rest is more apparent when we slow down, so feel free to indulge in a nap or two while you are here.
2. Can I talk at all?
A Silent Directed Weekend is silent so that you can listen. The quiet helps you listen to your longings, needs and inner wisdom—words within yourself that you normally can't hear over the constant noise that surrounds everyday life. Honor yourself by setting aside your cellphone and emails during this special time. Allow your inner voice to be heard through journaling, artistic expression and the daily meeting with your spiritual director.
3. Do I need to have a religious background?
Not at all! Everyone, no matter where they are on their spiritual journey, is welcome. The spiritual directors on staff at the FSC are trained to work with people from varied religious and spiritual backgrounds, as well as those who are not affiliated with any tradition.
4. I've never met with a spiritual director before. What do we talk about?
Spiritual direction is listening to God's movement in your life. Telling the story of your life journey can be a place to start. If you are at a crossroads or questioning long-held beliefs, this can be another place to begin. Your spiritual director is trained to be your companion during the retreat. He or she will listen, ask questions and guide you as you discover the possible meanings behind your words in a confidential, non-judgmental setting.
5. What should I bring?
Think about how you would like to spend the time. You may want to bring a journal, Bible, books, reflective music, yoga mat, camera, knitting or favorite art materials. We have an excellent bookstore and lending library available to you, as well as a variety of art materials on hand. We supply bed linens and towels; you'll want to pack personal toiletries.
6. Can I attend as a commuter?
To get the most of the experience, we ask that you commit to staying at the FSC during the entire retreat. We think you'll agree that it makes for a more meaningful retreat. We understand that getting away for a longer period of time is challenging, which is why we created these shorter weekend retreats.
7. Can I get a single room? Can I stay in the hermitages?
All rooms are private, many with a private bath. We do not reserve the hermitages for the Silent Directed Weekends. Even though you are in silence during the retreat, you are part of a community. If a hermitage stay interests you, consider scheduling a custom retreat experience (click here for more information).
8. What are the meals like?
Enjoy delicious, home-cooked meals prepared on site. Many of our vegetables and fruits are organically grown on nearby land owned and tended to by the Franciscan Sisters of Perpetual Adoration. While we cannot accommodate all dietary restrictions, we're happy to work with you on options if you give us ample advance notice.
9. I can't afford this right now. Do you offer financial assistance?
Yes! In the spirit of St. Francis and St. Clare, we do not turn anyone away for inability to pay. Please call our office manager, Laurie Swan, at 608-791-5279 to confidentially discuss payment options and discounts.
10. It sounds intriguing, but I can't make it that weekend. Can I do this another time?
Our staff spiritual directors are happy to work with you on a custom retreat experience. Please call us at 608-791-5295 for more information or click here.
11. Are there recreational opportunities?
La Crosse is home to some of the most beautiful bluffs and valleys in the Midwest. The FSC is conveniently located near the Mississippi River and several trails for hiking, running, bicycling or cross-country skiing, depending on the time of year. You'll also have access to the historic Mary of the Angels Chapel, our lending library and our art room. Information about all these possibilities will be in your welcome folder when you arrive.