Career Opportunities
SPIRITUAL DIRECTOR
Connection, community, compassionate listening. We invite you to join the Franciscan Spirituality Center mission and ministry. Located in La Crosse, Wisconsin, we are dedicated to helping those seeking spiritual renewal, personal and professional growth, healing, transformation and deeper self-awareness.
We are looking for someone who is passionate about supporting others in their search. In this full-time position (40 hours/week), you will meet with people in individual and group spiritual direction, help administer our spiritual director formation program, serve as a member of the program's core team, and plan and lead other programs and retreats.
You should have proven skills as a spiritual director who relates well to others and can work effectively with others as a team member, knowledge of spirituality and theology through completion of a master's degree, spiritual direction and retreat ministry experience, or certification from a spiritual direction preparation program.
We offer:
an appreciative and collaborative work environment
a commitment to work/life balance and
a belief in our core values—sacredness, respect, community, hospitality and professionalism
If you are looking for a new work experience, we'd love to meet you!
Please click here for a detailed job description.
The Franciscan Spirituality Center is sponsored by the Franciscan Sisters of Perpetual Adoration.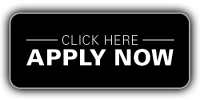 Resumes also may be sent to:
Deb Scoville, HR/Support Services Coordinator
St. Rose Convent
701 Franciscan Way
La Crosse, WI 54601-8808
Phone: 608-791-5261
Fax: 608-782-6301
Email: dscoville@fspa.org
We are an Equal Opportunity Employer.