Our Staff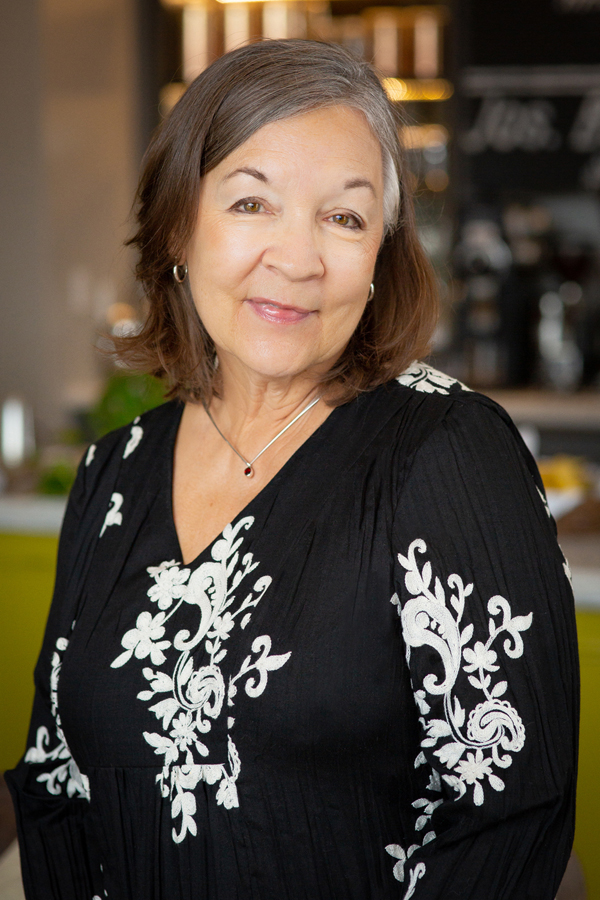 For Audrey, spirituality is part of what it means to be human and fully alive. She is curious about how spirituality is impacted by culture and family, personality and generational differences, and life transitions. For many years, she has designed and led programs that deal with the role of faith in everyday life situations, Christian spiritual practices and scripture. Audrey's educational background includes a B.A. from Colorado State University in Technical Journalism, a MPH from the University of Wisconsin-La Crosse in Community Health Education and a M.A. in Pastoral Ministry from St. John's School of Theology, Collegeville, Minnesota. She joined the staff of the Franciscan Spirituality Center in 2012 and became the FSC's director in 2013.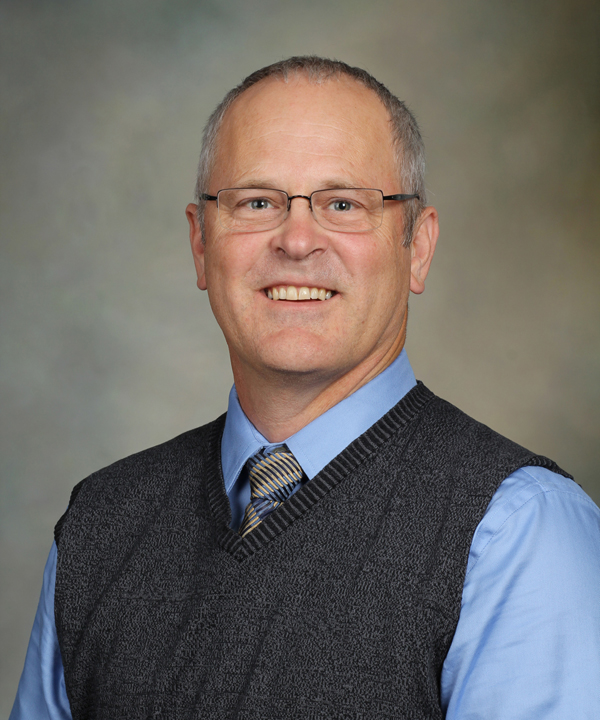 Steve Spilde
Associate Director/Spiritual Director
Steve first became involved at the FSC when he joined a spiritual direction group that was offered to Lutheran clergy. He has since been a grateful participant in many of the Center's offerings, including the Spiritual Director Preparation Program. Prior to joining the staff of the FSC, Steve was a stay-at-home parent, helping his young daughter overcome challenges related to autism. Steve facilitates several spiritual direction groups and also is available to meet with individuals. He is amazed to discover all of the ways that God is speaking in his life, and grateful to walk with others as they make similar discoveries. Steve has an undergraduate degree from North Dakota State University and graduate degrees from Washington State University and Luther Seminary. He previously has served as pastor to Lutheran (ELCA) congregations in Minnesota, Texas and Wisconsin. His wife, Jeannette, is a physician at Mayo Clinic Health System-Franciscan Healthcare in La Crosse.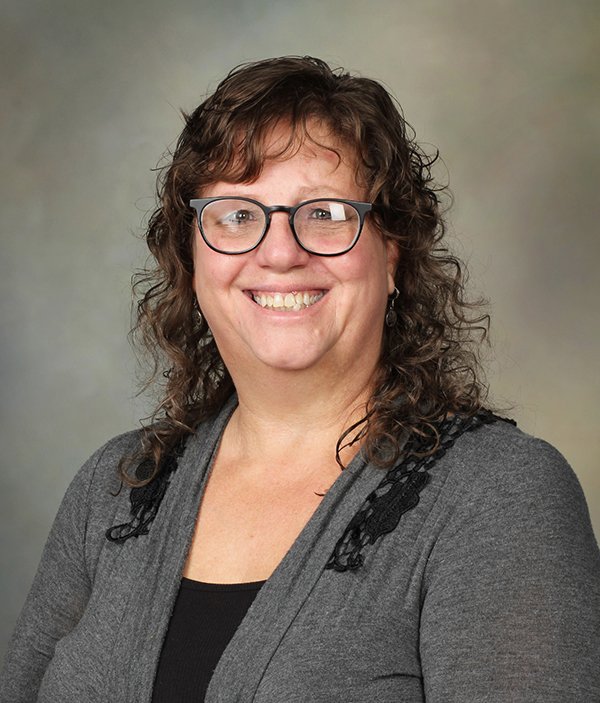 Laurie joined the staff at the Franciscan Spirituality Center in January 2014 as the office manager. Previously, she worked for the Franciscan Sisters of Perpetual Adoration as the executive secretary for their leadership team. Originally from Bangor, Wisconsin, she grew up in a large family, the youngest of 12 children. Laurie graduated from Western Technical College with an administrative assistant degree in 1985. She has lived in La Crosse since 1992, raising her two children. In her free time, she loves volunteering, art and enjoying live, local music.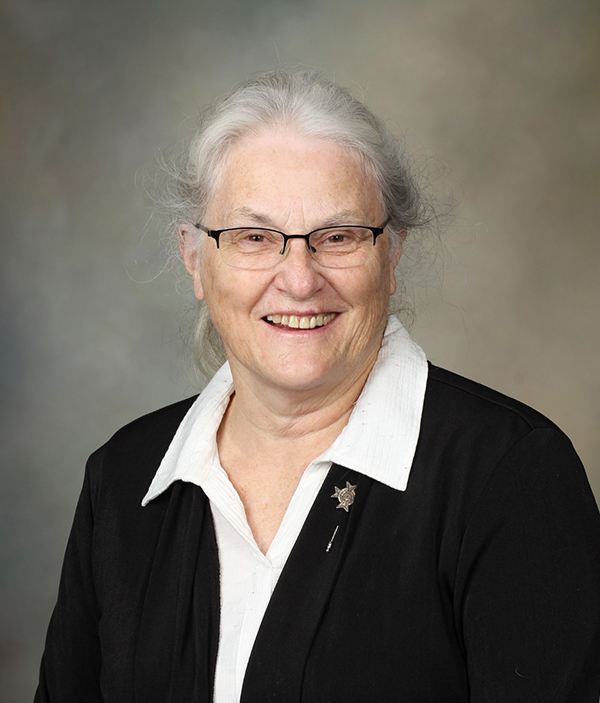 Sister Rose continues to be privileged to journey with others in their search for meaning and purpose as a director in spiritual direction and in personal directed retreats. Through the FSC's Spiritual Direction Preparation Program, she also mentors others to be redemptive listeners. She joined the staff in 2014 with the experience of serving as a director of two different retreat centers for a total of 18 years. As a member of the Franciscan Sisters of Perpetual Adoration, she ministered on the leadership team and in the incorporation of new members. She has a master's degree in religious education and one in counseling. Her hobbies include baking and sewing, as well as spending time outdoors.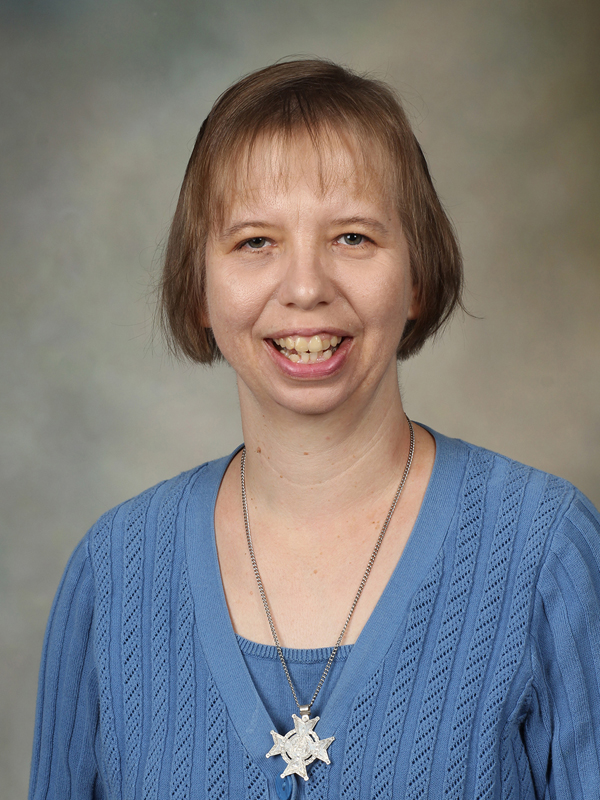 Sister Sarah officially joined the staff of the Franciscan Spirituality Center in August 2019, but her involvement with the FSC goes back several years. Sarah trained to be a spiritual director through the FSC's Spiritual Direction Preparation Program and served on the FSC's board of directors from 2016-19. She has been a frequent participant in many of our programs and looks forward to leading some of her own. Sarah moved to La Crosse in 2002 to become a Franciscan Sister of Perpetual Adoration after a long journey of discernment. She was raised as a Quaker in the South, and her diverse experiences before making her religious vows include teaching at a Navajo high school, translating Spanish at a free medical clinic, serving as a health educator in farm labor camps, tending a daylily farm and leading junior high inner-city immersion experiences. She previously served as the perpetual adoration coordinator at St. Rose Convent. As a spiritual director, she companions people to find the holy in the ordinary. Sarah holds a Bachelor of Arts degree in religious studies and a Master of Arts degree in theology from St. Thomas University in St. Paul, Minnesota. She enjoys singing, long walks in the wilderness and making some of the best popcorn around!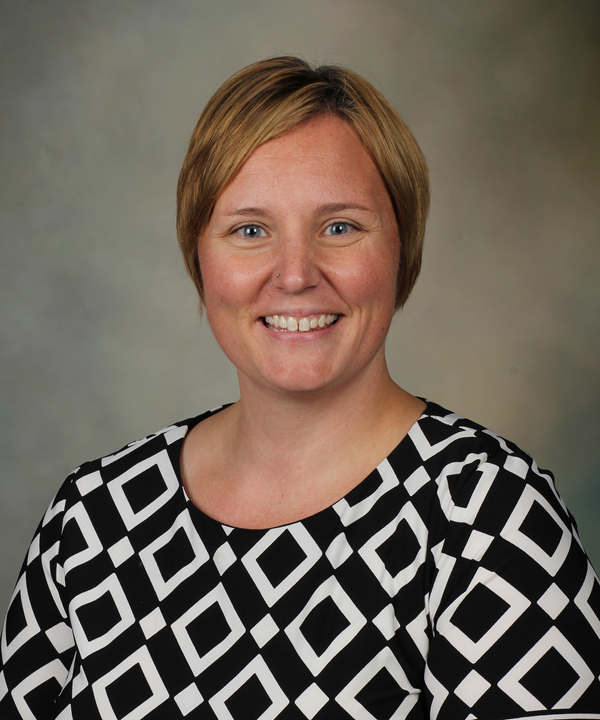 Jean Pagliaro
Program and Retreat Coordinator
Jean joined the FSC staff in September 2017. She holds a Bachelor of Arts degree in social work and a Master of Divinity degree. Jean has lived in the La Crosse area for the past decade and is grateful to be able to raise her family in this beautiful part of the country. Her family consists of her husband, Matt, two children, and a very mischievous chocolate Lab named Gander. In her spare time, Jean enjoys spending time on the river, reading and playing ping pong whenever the opportunity arises. Jean is excited to be a part of the mission here at the FSC!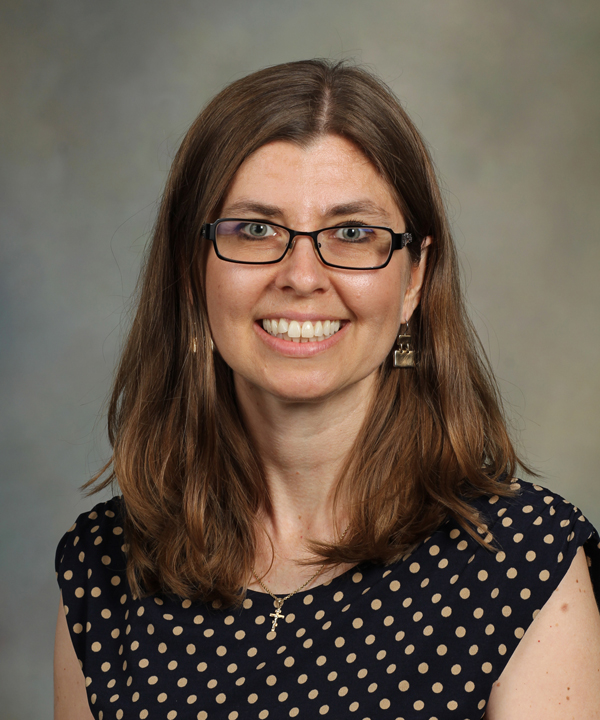 Stacey Kalas
Marketing and Communications Coordinator
Stacey joined the staff at the Franciscan Spirituality Center in August 2014 after a long career in journalism at the La Crosse Tribune. Primarily a copy editor, she also wrote a local business column and reported on faith issues, which introduced her to the FSC and its wonderful programming. Stacey coordinates the FSC's print and electronic promotional materials, social media presence, advertising initiatives and media relations, and very much enjoys introducing others to all the FSC has to offer. Stacey lives just outside of La Crosse with her husband, John, and is the mother of three (now adult) children. She is a very active volunteer in her parish, St. Elias Orthodox Christian Church, and personal interests include art, music, iconography, books, hiking, kayaking and organic food.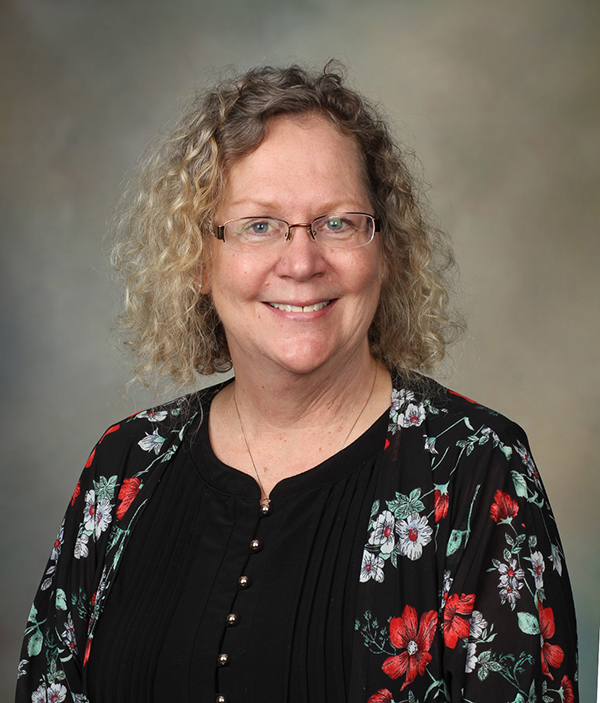 Kathy Holman
Administrative Assistant/Receptionist
Kathy started her career at the Franciscan Spirituality Center on August 31, 2020, as the administrative assistant and receptionist. Her role supports the FSC's mission by serving the clerical and receptionist needs of internal and external customers at the FSC and FSPA. She earned a bachelor's degree in hospitality management from UW-Stout and developed her customer service experience through food service management, human resources and quality service certification through the Disney Institute. Kathy believes that we can find peace when we treat each other with dignity, compassion and love. She finds solitude within the Catholic faith and enjoys creating a home with her husband, Tim, and their two rambunctious Labrador retrievers, Grace and Zella.