Become a Spirited Friend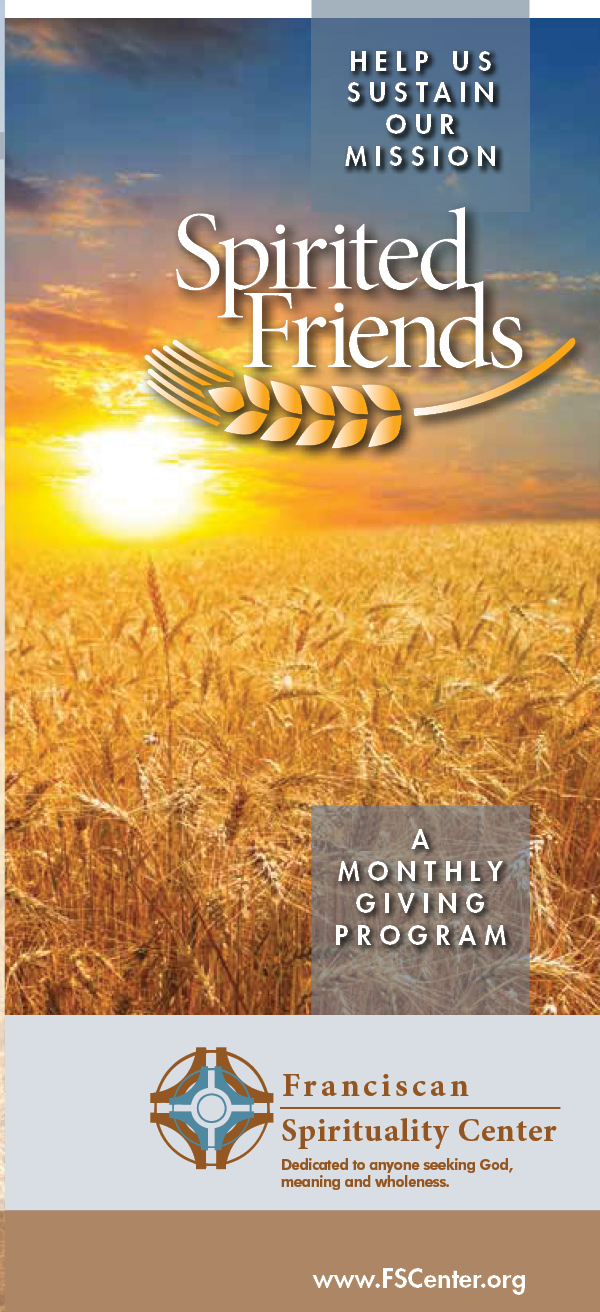 Monthly Giving with Spirited Friends
Spirited Friends is an easy and efficient way for you to make a monthly gift to provide reliable support that is so vital to the Franciscan Spirituality Center. Each year, we give scholarships to those in need of financial assistance for spiritual direction and various programs and retreat offerings. Your monthly gift will help us live out our Franciscan mission to provide for those who seek support. By enrolling in the Spirited Friends program, you make a significant contribution throughout the year without the need to write checks, find envelopes, buy stamps and make a trip to the post office. Become a Spirited Friend and help others on their path to connecting with God, meaning and wholeness. Click here to download the brochure for more information.
Make a Donation
All donations to the Franciscan Spirituality Center will go into our general fund, unless you specify a scholarship fund. Donations are all amounts are greatly appreciated and vital to sustain our ministry. If you would like to speak to someone about donating to the Franciscan Spirituality Center, please call 608-791-5295.
The FSC is a ministry of the Franciscan Sisters of Perpetual Adoration, a 501(c)(3) non-profit organization whose ministry supports the greater community's spiritual needs.
Donations of any amount can be mailed to:
Franciscan Spirituality Center
920 Market St.
La Crosse, WI 54601
608-791-5295