Let us bring the Enneagram to you!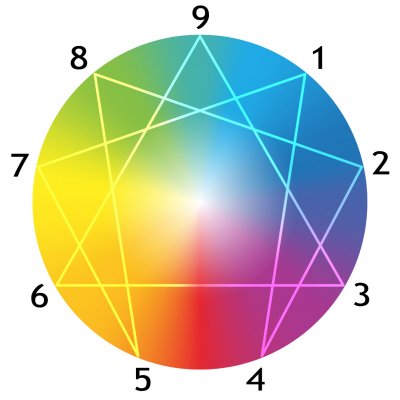 Whether you are looking to understand your co-workers, your spouse or yourself better, the Enneagram can be a powerful tool.

The Enneagram is a system of nine core personality styles that represent different patterns of thinking, feeling and acting that arise from a deeper inner motivation or worldview.

Understanding your style can lead to greater awareness of self, others and the world. It can foster compassion for self and others as you learn about the strengths and challenges of each personality style. So often we are frustrated that others won't change to see things as we do, when in reality individuals really do perceive things quite differently because of our personality filters.

The Enneagram goes beyond finding out your "type," as happens in many personality workshops, such as those based on the Myers-Briggs Type Indicator. The Enneagram's deeper understanding of our self and why we respond as we do allows us to explore pathways for change and personal growth. Growing toward wholeness means moving from our core style to use other, less developed parts of our personality.

The Franciscan Spirituality Center offers several Enneagram workshops throughout the year, but we also have a team of staff members who have trained extensively on the Enneagram and are happy to present a daylong or weekend program at your organization.

If you are interested in seeing how the Enneagram can strengthen connections, improve relationships and foster transformation at your place of business, school, church or nonprofit organization, please call us at 608-791-5295.

"This has provided great insight into how to work better with co-workers and family members. I appreciate being able to look at my strengths and weaknesses and how that can be utilized to bring about a better working relationship in both areas." – Participant in an outreach Enneagram program for the Salvation Army of WI/Upper MI

OUR FACILITATORS:

Audrey Lucier, retired director of the Franciscan Spirituality Center, was trained and certified in the Enneagram Spectrum of Personality Types with Jerry Wagner, Ph.D., and received additional training through the International Enneagram Association and with Beatrice Chestnut, Ph.D. Special interests include working with workplace groups to improve communication and resolve conflict, and with individuals to improve
personal relationships.



Steve Spilde is associate director of the Franciscan Spirituality Center and the director of the FSC's Spiritual Director Preparation Program. Steve was originally introduced to the Enneagram by Richard Rohr many years ago. Like Audrey, Steve was trained and certified by Jerry Wagner and received additional training from Russ Hudson. Steve finds the Enneagram to be extremely useful as people seek growth in self-awareness and spiritual depth.
NINE CORE STYLES:
ONES – The rational, idealistic type: principled, purposeful, self-controlled, perfectionistic
TWOS – The caring, interpersonal type: demonstrative, generous, people-pleasing, possessive
THREES – The success-oriented, pragmatic type: adaptive, excelling, driven, image-conscious
FOURS – The sensitive, withdrawn type: expressive, dramatic, self-absorbed, temperamental
FIVES – The intense, cerebral type: perceptive, innovative, secretive, isolated
SIXES – The committed, security-oriented type: engaging, responsible, anxious, suspicious
SEVENS – The busy, fun-loving type: spontaneous, versatile, distractible, scattered
EIGHTS – The powerful, dominating type: self-confident, decisive, willful, confrontational
NINES – The easygoing, self-effacing type: receptive, reassuring, agreeable, complacent
Source: The Enneagram Institute